NO the manufacturer does not make the plastic in that color combo
Mounting options are endless, this material drills like wood, therefore you can attach to almost any surface, we recommend 1/4 inch screws, w nuts on the bottom and counter sunk heads. We can drill your board for any mount you have, simply communicate with us.
Price depends on size and design. Custom boards START at 150 plus shipping. please note not all designz will engrave well, some have too much fine detail to engrave in plastic. This is the reason we ask to approve your custom design with us before you purchase online.
The material we use is STARBOARD marine plastic, it comes in mant colors, We use 1/2 inch and 1/4 inch thick material to fabricate our projects.
YES our seat post rod racks are designed to fit most sizes of seat post up to 2.375 inch dia. How ever your seat post must have a 3/4" hole in the top to accept out custom mount included with each seat post rod rack.
We do allow returns , but only if damage happens during shipping, or we ship the incorrect product / color. If we ship the wrong color / item please return that item, a return shipping label will be provided. We do not accept returns for changing you mind on the color or design you choose. All custom work will be approved by customer before we fabricate, therefore no return should be needed.
Yes we do custom work of all shapes and sizes. We can design, draw, and fabricate your custom project from start to finish.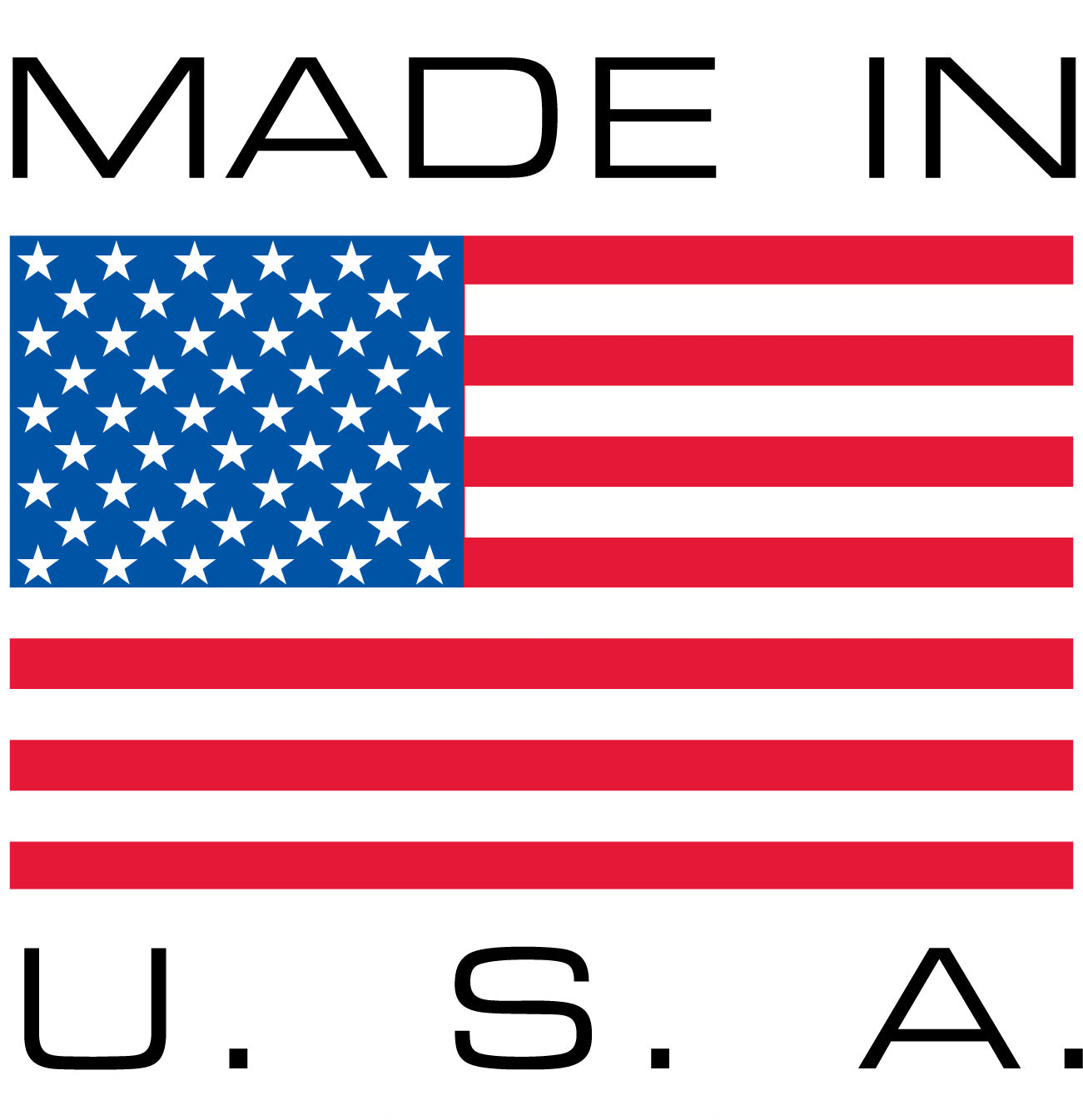 Basic Info
PLEASE READ BEFORE ORDERING
All Fat Fish Designz products are made from the highest quality plastic on the market today. Our line of products, including but not limited to, cutting boards, rod racks, bait trays ,live wells and more. Everything is made from a high quality marine grade plastic called Starboard. This material comes in a variety of thicknesses as well as colors, however, we currently stock a wide variety of colors some colors are special order and take 2 to 4 weeks to get. This does increase turnaround time for some orders however. Please note that ALL special & custom orders are handled on an individual basis so please contact us via Facebook or email, fatfishdesignz@yahoo.com, prior to placing your order through the website. ( PLEASE PROVIDE A PHYSICAL SHIPPING ADDRESS, WE DO NOT SHIP TO PO BOXES )
Care & Maintenance
Clean up is a breeze! Simply use soap and water combined with a hard bristle brush to remove debris. If you clean this product after each use it will last a very long time.
SHIPPING
All of our products are made to order. Our turn around time is approx. 5 to 7 business days. For work that requires custom design work , custom engraving or custom fabrication, production times may be longer.
All orders are shipped via UPS unless otherwise stated. For special orders & custom designs, your turnaround may be slightly longer however these details will be communicated prior to payment being made. Please contact us if you have a need for a rush order prior to placing your order. ( PLEASE PROVIDE A PHYSICAL SHIPPING ADDRESS, WE DO NOT SHIP TO PO BOXES )
RETURNS
We do allow returns , but only if damage happens during shipping, or we ship the incorrect product/color. If we ship the wrong color, please return the wrong item for the correct item and we will send you a credit for your return shipping.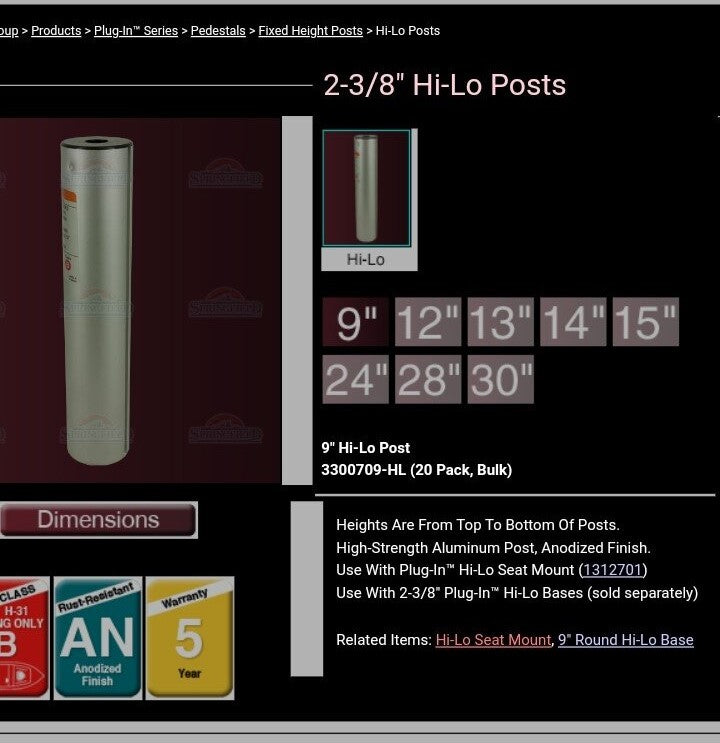 2-3/8" Seat post info
Adaptor Post Info for the 2-3/8" post
Manufactuer: Springfield Marine
Plug In High Lo Post
The post shown is from spring field marine, we found this one on amazon. Be sure the post you buy has the rubber bushing with the 3/4" dia hole in the top, This will allow our alum. mount on the seat post mounted rod racks to fit these larger post. We recommend at least a 12 inch tall post .
(we do not provide this post must be purchased separately)